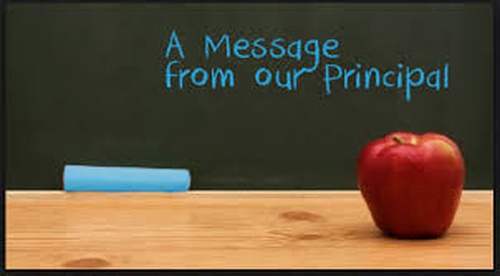 Jan. 4, 2019
A Message from Principal Feher
Dear Students and Parents,
Welcome to a New Year!  I'm so excited about 2019 and some big announcements that CalPac will be making this Spring.  Stay tuned for more information!
If you are new to CalPac this semester, welcome to the family.  As you get to know your teachers and fellow classmates, I'm sure you'll see what a great community of scholars and friends we have here.  Go to your live sessions, participate fully, get to know your classmates, and join a club! 
As we start a new year, identify some areas for improvement!  What do you wish you did last semester that would have kept you on track or kept your grades higher?  Set a few goals for yourself.
"Without goals, and plans to reach them, you are like a ship that has set sail with no destination."
Goal setting is important to success.  Take a few moments over the next week and set goals.  Parents, sit down with your children and ask them to identify their semester goals.  Some examples could include staying on pace every week or getting an 80% or higher on all quizzes.  Maybe your student needs to stay organized--set a goal to keep a calendar.  School Counselors are available if students need help identifying goals or creating a plan for success.  Don't be afraid to reach out to them, or your homeroom teacher.  CalPac faculty are here for student success, and we will do anything to help students achieve academic success.
Parents, please look forward to some coming events this semester.  Our Parent Advisory Committee (PAC) met in December to review the school's goals and budget.  If you would like to join the PAC, please email me at cfeher@cal-pacs.org.  Our next meeting will be in March.  Also, state testing is coming up.  All students are required to attend.  For your convenience, we have locations all over southern California.  Please be prepared to bring your student for your scheduled day (sign-ups will start in March). 
Thank you for choosing CalPac, and welcome to the New Year!
Sincerely,
Principal Feher