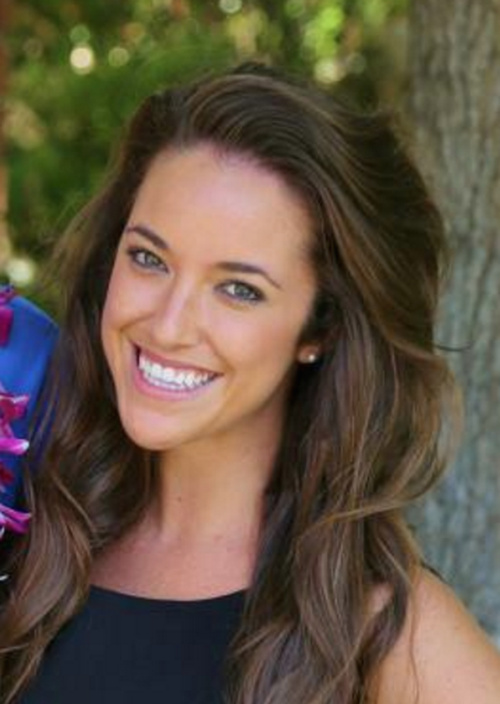 Feb. 11, 2019
Teacher Spotlight: Kathryn Sutton
CalPac is excited for you to get to know one of our English teachers: Kathryn Sutton
How long have you been at CALPAC? 2 years
What classes do you teach? Language Arts 7 and 8, English 1A CR and 1B CR, and Adult English 1A and 1B
What college did you attend? University of Southern California. Fight on!
What inspired you to be a teacher? I had an amazing professor in college, Dr. Casper, who made learning FUN! He sang songs, dressed up in costumes, and made me look forward to learning each day. He inspired me to become a teacher!
What was your favorite subject in Middle School or High School and why? I've always loved English. I love learning about authors and seeing their personalities reflected in the characters of their books.
What is your favorite candy? I have so many it is hard to narrow it down! Anything covered in dark chocolate or Reese's Peanut Butter Cups.
What is your favorite place that you have traveled to? A few years ago, I was fortunate enough to visit Italy and had an amazing time. The history, the food, the architecture... everything about it was incredible!  I hope I am able to visit again someday.
What do you like to do in your spare time? I love to cook and watch sports. I am obsessed with college football!
What advice would you give yourself when you were in High School? Ask for help. If you are confused, lost, or feeling defeated, reach out to a teacher. Teachers want to help but can't read minds!
What is your favorite book or author? F. Scott Fitzgerald's The Great Gatsby
What is the most rewarding thing about being an educator? Watching students believe in themselves and succeed at their goals.