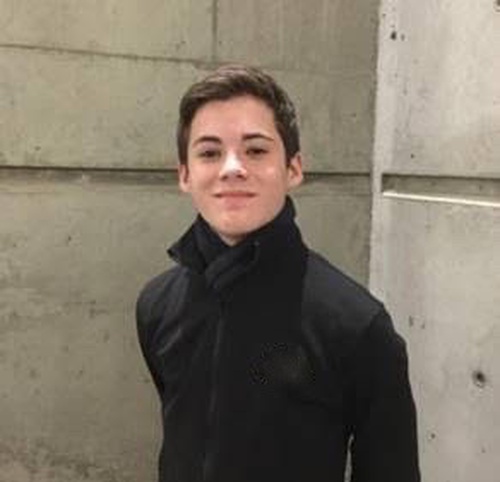 Feb. 1, 2018
February Star Student: Blake
Blake is a Junior at CALPAC and he has been here for 2 years, since the middle of the 9th grade. He loves CALPAC because it is academically challenging and allows him to work at his own pace. He also loves that the faculty is extremely supportive and feels they are almost like family. He is more connected to his CALPAC online teachers than when he was at a brick and mortar school.
Blake's favorite sport is Competitive Figure Skating. His interests also include staying fit and maintaining his GPA so he can get into a good college. At home, he likes to swim and spend time with his Border Collie, Jilly. 
Below, Blake shares his top study tips/advice for academic success:
Before applying for college, one should visit a university to get a feel for campus life and see firsthand what your high school years are preparing you for. (Blake saw the difference between the standard Freshman dorms and the Honor dorms and that motivated him to work harder on my GPA.)
Check out this web page for tips for success: http://college.usatoday.com.
Take great notes and read through them several times. Not only does this helps with your tests but it's also a good life skill. 
In ten years, Blake sees himself as a college graduate, skating competitively, and building his career.
Congratulations Blake!