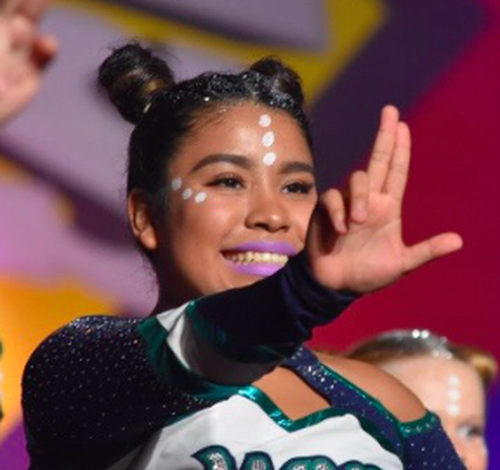 March 5, 2018
March Star Student: Maddison
Congratulations to our student Maddison and her two cheer teams who emerged from the Palm Spring Spirit Sports competition as National Champions earlier this month! She will be travelling to Dallas, Texas this week where her teams will be competing at the NCA All-Star National Championship. "At least 23,000 athletes including myself will be filled with excitement and nervousness fighting for a bid to "The Cheerleading Worlds" and too "The Summit" in Orlando, Florida in April", said Maddison.
 "The kind of cheerleading I do is not the football sideline cheer it's all star cheerleading where a team takes over the nine panels on the stage and perform their hearts out. I am a double teamer which means I am on two teams, I have two routines, and I compete twice as much. "
The CalPac family wishes you the best of luck in this competition!