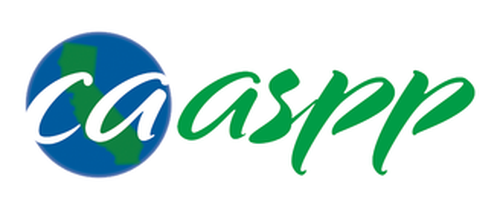 April 15, 2018
California State Testing is Starting This Month
Coming up after Spring Break will be our school's administration of the Smarter Balanced Assessment and the new California Science Test (CAST).   ALL TESTS WILL BE TAKEN ON THE COMPUTER. 
Grades 6 & 7- Smarter Balanced English/Math only
Grades 8 & 11- Smarter Balanced English/Math and the California Science Test
Grades 9 and 10- No Testing
Grade 12- California Science Test only
Students will be expected to attend both assigned days (one for English and one for Math/Science).
* the exception is 12th grade students who will only attend after lunch for one to two hours on the first day.
Day 1- Math/Science:
Grades 3, 4, 6 & 7 attend 9:30am-12:00pm.  
Grades 5, 8 & 11 attend 9:30am-1:30pm
Grade 12 attends 12:00-1:30
Day 2- English/Language Arts:
All grades (except 12) attend 9:30am-1:00pm
(End times are approximate!)
LOCATIONS:
Testing must be taken in-person at one of our locations – unfortunately, there is no test from home option.  Your child(ren) may attend any location of your choice.  Please mark the appropriate date for your student(s) on your calendar and make note of the location address.  Also note locations that have students broken up by last name to ensure you come on your correct testing dates.  (Calendar is attached) 
Click on this link to submit your location choice- please submit a separate response for each child:  REGISTRATION.LINK
For more information on these assessments, please visit: http://calpac.online/caaspp.    
We highly recommend getting comfortable with the tests prior to attending testing.  We also highly recommend that you attend our BOOTCAMP test prep sessions.  Information is attached with dates and times =)
11th grade only
** At the end of each test, 11th grade students may choose to submit their scores to the Cal State University and California Community College Systems for the Early Assessment Program (EAP).  By doing so, students who show readiness on EAP will be exempt from the English Placement Test (EPT) and/or Entry Level Math exam (ELM) required for placement in each system.  Students may also earn an exemption from participating in the CSU Early Start program and avoid spending time and money on unnecessary tests and classes.
CAASPP Boot Camps to Prepare (recordings available):
To make sure you are ready for CAASPP, each Tuesday in March at 1pm we will have CAASPP Boot Camp sessions in room: http://calpac.online/virtualevents. Sessions focus on general test taking tips, how to navigate and use the tools in the Smarter Balanced Assessment (SBA) test and the California Science Test (CAST), practice ELA, math, and science sample questions, and we'll have a review game to get us all ready for April and May testing. Your teachers will also be going over strategies during live sessions.

For more information about CAASPP testing and to complete practice tests visit: http://calpac.online/caaspp.