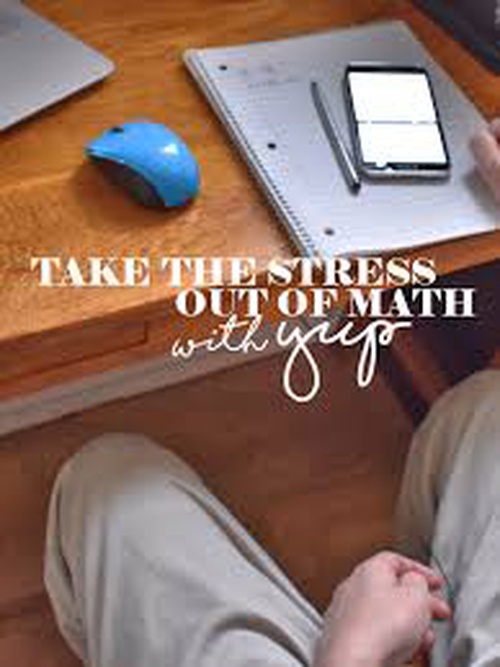 Dec. 13, 2018
YUP
CalPac is excited that to offer a new technology application that provides our students with extra math assistance. This application is called Yup.
What is Yup? YUP is a free tutoring app for your phone or tablet that offers you one-on-one tutoring help in math 24/7. CalPac provides Yup free to students through our school subscription. Once signed up you can login to your Yup Account using the Yup App, and ask any question you have in math (practice, quiz and test questions). Best of all, Yup is available when you need it with tutors ready to answer your question within 30 seconds, which means no more waiting for a tutoring appointment. The purpose or the mission of Yup is to have personalized learning, unlimited access to tutoring, employing expert tutors, and use modern teaching. We want our students to be successful in their mathematical studies and think that this is a great opportunity for them to take advantage of.
The company is made up of expert tutors that are available 24/7. All the student needs to do is connect with a tutor via their Smartphone. Someone will be able to help you within a matter of minutes. It is the tutors' job to help you get the answer to your question, but you do have to work for it. It is about the process after all. There is no time limit that you can spend with a tutor. They will assist you until you feel confident in the content. While we promote the office hours and tutoring sessions with your Math teacher, there are times when you need additional help and your teacher is not available.
Is this safe? We live in a world where we need to be cautious of who we give our information to. Yup is completely safe and does not collect or share any student information. The interaction with the tutor is anonymous.
Here is some feedback from our students so far:
"Thanks for your help I was struggling on that problem and this was my first time using this app and it's amazing! He was very fast and explained it in an understandable way"
"Thank you for helping me clearly understand the question"
"Thank you for being encouraging, patient, and positive!"
"Thank you I understand what to do when I see it on a test!!!"
"Thank you so much for all the help you have offered to me for today! I understand so much more now. Have a wonderful evening!"
CalPac wants our students to succeed. Taking advantage of Yup will definitely help if you are struggling with Math. We are encouraging you to ask for assistance if you need it!
Please visit the website to read more.